Baptisia australis, Blue Indigo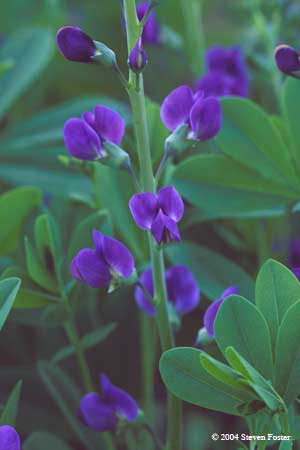 As spring turns to summer, tall indigo spires, reaching 5 ft tall with bouquets 6ft wide, crowd above branches of clover leaves. Naturally ranging from central eastern US through the Midwest, this perennial hugs the forest margins making it ideal for either full sun or partial shade.
Grow specs: space at 2-3ft. Sandy loam and neutral to acidic wasteland soil. Drought resistant, undisturbed by pests and needs little care.
Although potentially toxic, Native Americans used the root of blue false indigo in tea as a purgative and externally to treat toothache. Do not use unless under physicians care! Toxic!
$3.00