Melissa officinalis, Lemon Balm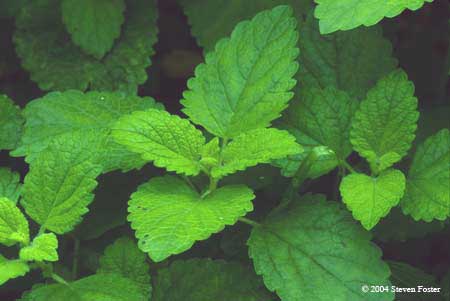 This highly aromatic member of the mint family is a perennial with fragrant lemon-scented leaves.
Grow specs: Grows to 2 ft and blooms July-Aug in tiny bluish white to yellow. Plant in moist, fertile, slightly alkaline soil and partial shade. Will also grow in poor soil. Space at 12" and mulch over winter. Attracts insects.
Calming tea for headaches, insomnia, nervous tension, fever, depression, flatulence. Strongly antiviral against herpex simplex, mumps and Newcastle disease.
$3.00